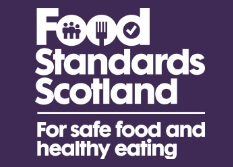 On the back of some fantastic support you have given in the past, Food Standards Scotland would like to invite Local Authorities to raise awareness of our latest advertising campaign on Healthy Eating.  Your support to our campaign is vital to getting our key messages out to the wider public; your time and effort is very much appreciated. We have compiled a toolkit (attached) which gives suggestions on how you can get involved on our website
http://www.foodstandards.gov.scot/healthy-eating-campaign-toolkit we have a number of documents including posters and leaflets, a website badge which you can put on your own site, along with some suggested social posts.
We also invite you to share this resource with other departments such as Education, Food businesses, Communications and other related organisations.
Please view this PDF to find out more about how you can get involved.