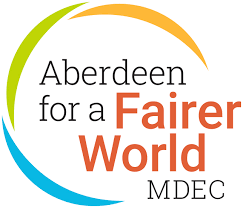 During term 4, teachers are invited to attend CPD twilight sessions which focus on Global Learning resources linked to the UN Global Goals and Children's Rights. Attendees will gain awareness of well-known producers of Global Learning material as well as having the opportunity to try out activities and network with like-minded colleagues. Sessions cover both primary and secondary resources and run from 4.30pm – 6.00pm at Montgomery DEC, 79 Queen Street AB10 1AN.
18 May 2017 Practical Action
Welcome to the world of Practical Action's free STEM-based resources on Global Learning. This session will focus on how their practical activities can be used to address global issues, such as climate change.
Eventbrite Link: http://bit.ly/2opKMVY
 
25 May 2017 UNICEF
"Every child has the right to an education – whatever their background, gender or ethnicity." This is a reoccurring theme in UNICEF's resources, often designed to support teachers when embedding rights learning in their class-rooms.
Eventbrite Link: http://bit.ly/2oNYDbd
8 June 2017 Oxfam Education
Are you curious to find out more about the resources provided by Oxfam Education? They offer a wide range of ideas, materials and support for developing Global Learning, pupil's understanding of the world and how to make positive change. This session is planned to cover a wide range of material suitable when introducing Global Citizenship.
Eventbrite Link: http://bit.ly/2oSKSXh
Sign up
Register for a CPD by contacting our Global Learning Advisor Hannes Sundkvist on mdec.hannes@btconnect.com or sign up on Eventbrite using the links above.
Visit webpage, www.afairerworld.org.uk, for more information and updates on each session

Source: CLPL