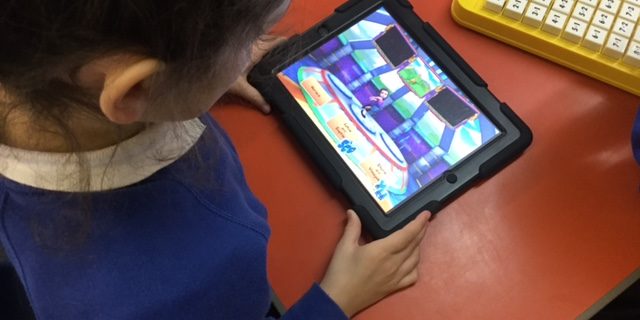 National Digital Learning Week 2017 (NDLW17) will take place from 15-19 May 2017. This year the theme of the week will be 'Digital Difference' and throughout the week, Education Scotland would like you to share and celebrate the digital approaches which make a positive impact on classroom practice. Further details here.
To support schools in Aberdeen City to participate in NDLW17 we have created three challenges appropriate for learners at any stage. Once you have completed one or more of these challenges, you can let us know by emailing learntechteam@aberdeencity.gov.uk or by tweeting us @acclearntech including the hashtag #DigitalDifference
If you would like to share your story with Education Scotland and have the opportunity to showcase your work as part of NDLW17 please contact Lorna Kerr:
lorna.kerr@educationscotland.gsi.gov.uk
CHALLENGE 1: Communicate with Technology

The world is more connected than ever. 2.4 million emails are sent every second! Since the launch of Facebook in 2004 and YouTube in 2005, social media has revolutionised the way we communicate and live our lives. For live statistics about how the Internet is used (including number of Google searches, Tweets, Facebook posts today) click here.

Your National Digital Learning Week challenge is to communicate with someone using digital technology to show or tell them about something you have learned.  Here are some ways you could do this:

Publish an article to your personal blog, class blog or school website.

Use your Glow or Aberdeen City Google account to send an email or to post to an online space.

Create digital content (video, presentation, eBook, game etc) then publish or share.




Hold a video call or conference.
Be creative and learn to communicate in a way that would help you in the future! Remember to discuss with your teacher how you plan to communicate – and to be safe and responsible when doing so.
CHALLENGE 2: Be Creative with Code
Introduce coding to someone who has never tried before. Open up their minds to the power and fun of coding. Make a difference to their lives! Plan, create and share with others. This could be peer-to-peer within the same class or school or with someone in another place altogether.
You could use apps such as
Scratch Jr Tynker, Daisy the Dinosaur, Hopscotch OR use programs such as Scratch, Kudo or Python to create a game or project with or for a partner.
If you have a programmable device such as Dash and Dot or Beebot/Blue-Bot, design and create a maze, adventure mat or puzzles for your partner to solve.
You may not be happy with your first attempt but use computational thinking approaches to collaborate, tinker, debug and persevere until you have finished your creative coding project.
CHALLENGE 3: Digital Reporter
What is happening at your school or in your community? What learning has inspired you recently? Why not tell the world about this and become a digital reporter during National Digital Learning Week.
Your challenge is to use digital technology to create a news report about your school, community, your learning or a subject that interests you. You could make a digital newspaper article, a news feature for television or radio, podcast or animation. This could include text, photos, video and sound. To create your report you can use any type of digital device, app or software available at school or at home.