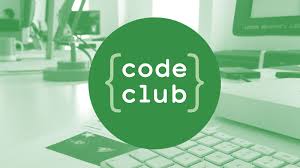 We are pleased to have Lorna Gibson, Scotland Coordinator, Code Clubs come to Aberdeen on Wednesday 7th June to deliver a CPD session at Braeside School.
Anyone who is thinking of setting up a Code Club in their school or those who have already done so and would like to meet Lorna and like-minded people are encouraged to attend.
Code Club is a nationwide network of after-school (or at other times) coding clubs for children (see www.codeclub.org.uk for more information).  Typically these clubs run for the P5-P7 age range but it is not restricted to that and many clubs run with different age groups.  Each club is free at point of access – specifically the club is free to attend and free to run.
Code Club is about FUN, creativity and learning through exploring.  At a Code Club, children learn to make the computer do what they want it to do through fun short projects which can be an incredibly empowering and satisfying experience.
Learning to code is an important skill now we're living in a digital age. It's not just enough for children to know how to use technology. They should know how it works too.
Learning to code doesn't just mean you can become a developer it strengthens problem solving skills and logical thinking and supports key academic subjects such as science, maths and technology
This training session will cover:
How Code Club works?
How to work with volunteers or your parent body to support your club? ( If you want additional help.)
An introduction to Scratch & the Code Club projects