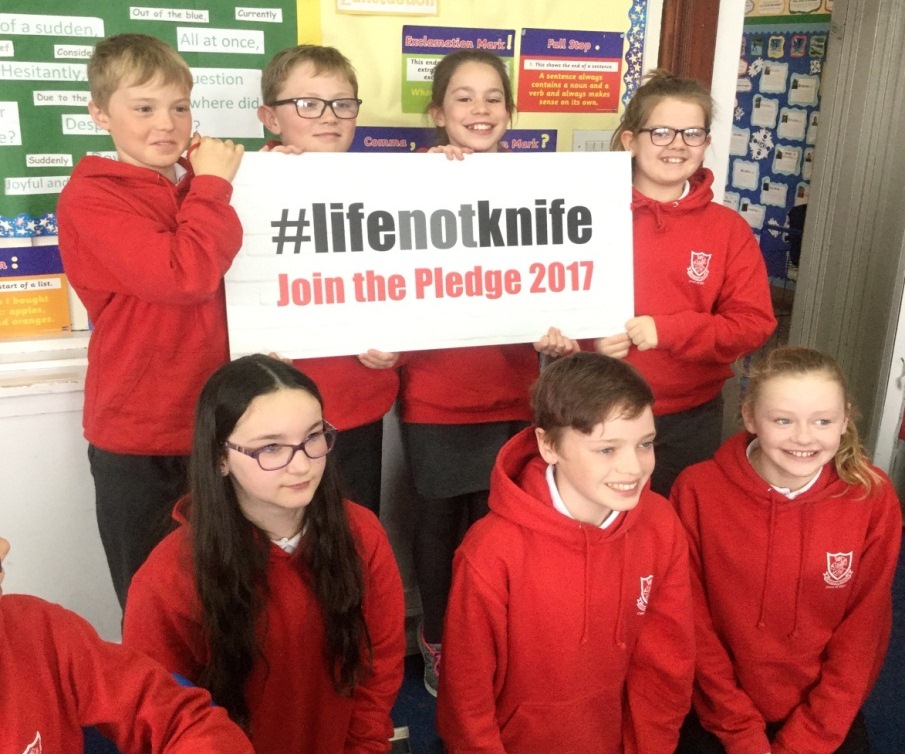 Primary Schools across Aberdeen City have been delivering anti-weapon lessons to Primary 7 pupils. These lessons are part of the anti-weapon school pack and have been adapted from educational resources shared by the  Ben Kinsella Trust in London. There are eight lesson plans in total which cover topics such as weapon facts, law relating to weapon/knife crime, consequences of knife crime, personal safety and strategies for risky situations.
Broomhill School have been delivering the lessons over the past few weeks where the lessons have been well received by extremely attentive pupils. Mrs Shaw's Primary 7 class have commented on the lessons so far,
'I was surprised by the amount of consequences even just carrying a weapon can have.' -Leila
'I have learnt that if you carry a weapon it can affect your future-jobs, criminal record, going on holiday etc.' – Malachy
'I think the most important message is to NEVER carry knives or weapons'- Elise
'I think they are age appropriate because at this age we need to know how to keep ourselves safe in the future'-Molly and Poppy
At Heathryburn School primary 7 pupils created their own anti-weapon powerpoint presentation and presented this to younger pupils. Kornelia Malinowska and Emma Milne found that creating their powerpoint and presenting it to others gave them a better understanding commenting –
'From the anti-knife crime lessons I learned that you can be arrested and get a criminal record for carrying a weapon. It really surprised me when I found out that you can hurt yourself with a knife when you have it on you for any reason. I liked teaching the young ones in school about how to prevent knife crime.'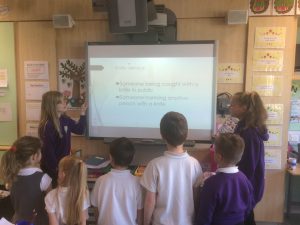 Delivery of the weapon lessons will help to ensure the safety of our pupils by raising awareness and educating them on the facts of weapon/knife crime. Emphasising the main messages to never carry a weapon and to share information will contribute to a safer community.

Source: Curriculum Team Feed