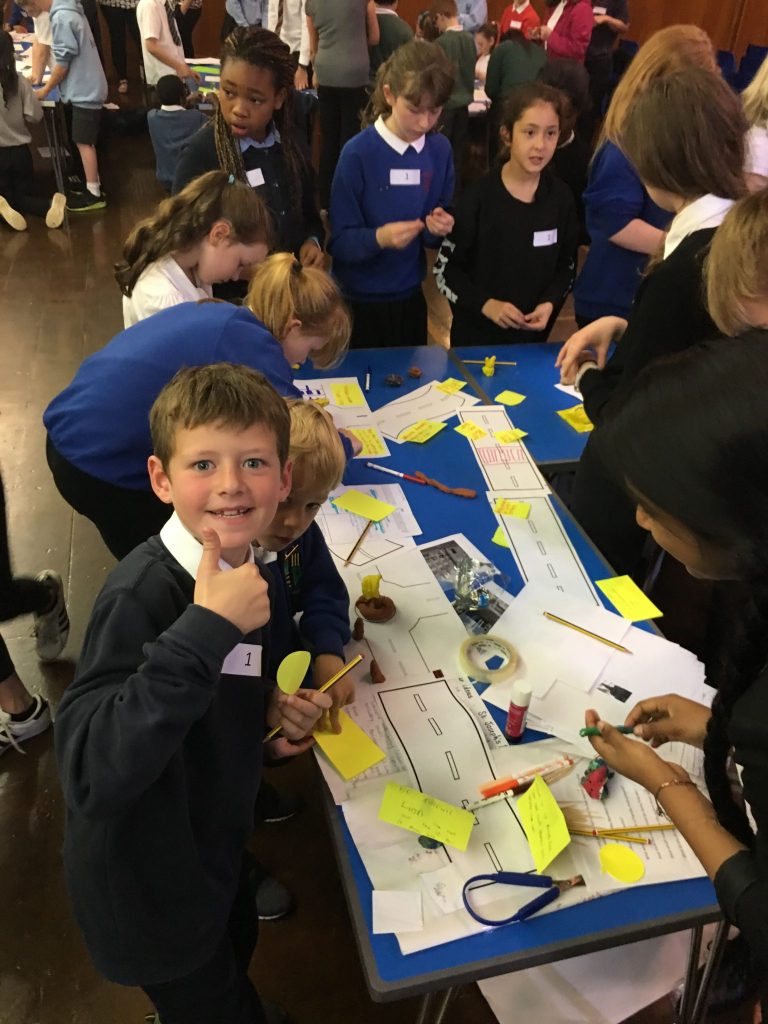 Yesterday saw primary aged pupils from the Harlaw and Aberdeen Grammar ASGs coming together to participate in a consultation event which sought the views of children and young people on how to make Aberdeen city centre more child-friendly. Pupils from Harlaw Academy and Aberdeen Grammar School facilitated creative consultations with around 120 primary aged pupils to gather their views and suggestions against four key themes linked to the UNCRC.
Prior to the event, all schools consulted with pupils about what they would like to see in and around the city centre to make it more interactive and interesting for children and young people from 3-18.
The secondary pupils from Aberdeen Grammar and Harlaw Academy previously attended a training session with myself and members of Creative Learning Team to provide them with some training and guidance ahead of the main event.
Our young people were challenged to think about what could we build or create to make Aberdeen city centre:-
Welcoming, inclusive and safe (article 23 – a child with a disability has the right to live a full and decent life with dignity and independence)
With friendly places for young people to go to relax, play & have fun (article 31 – every child has the right to relax, play and take part in a wide range of cultural and artistic activities)
Promote local culture and the culture of all our citizens (article 30 – every child has the right to learn and use the language, customs and culture of their family)
Promote engagement with sporting and adventurous activities (article 29 – education must develop every child's personality, talents and abilities)
The attending children and young people explored each of the themes and were encouraged to put forward their suggestion in any manner which they felt comfortable; using tactile materials in the form of plasticine, drawing, writing, talking and recording etc. They were provided with a range of materials and resources and set about showcasing their ideas on their "city centres".
The young people from our secondary schools excelled in their roles as facilitators and the ideas from all of the attending primary school pupils were truly inspired.  I am in the process of collating the vast number of suggestions and feedback and associated next steps will be shared in the near future.
The pictures are just a small snapshot of the event and some of the ideas and please also see today's article about the event published by the Evening Express: https://www.eveningexpress.co.uk/fp/news/local/workshop-sees-pupils-make-aberdeen-masterplan-childs-play%E2%80%8B/

Source: Curriculum Team Feed